Concrete Hillside Storm Shelters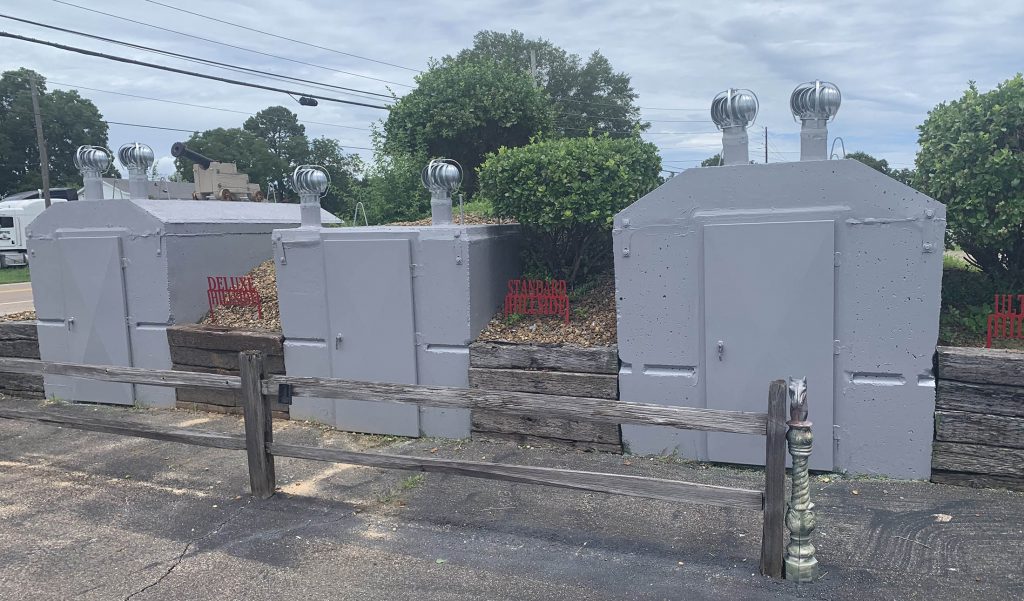 We offer 3 different sizes on our Hillside Shelters. These shelters are the perfect match for any family as they are handicap accessible. All of our doors are 29" wide and can fit a standard size wheelchair. We require you have at least a three-foot slope for a hillside shelter to be installed.
All of our shelters are precast in Jackson, TN. We have our own ready mix cement plant to ensure the quality of cement that goes into our shelters.  All shelters are poured with 6000 psi concrete & reinforced with wire mesh & rebar on 12'" centers. All of our storm shelters include a 10-gauge steel door with a 3-point latching system, indoor/outdoor carpet, plumbed for electric, and are coated with a white laytex drylok. Our shelters have withstood the forces of an EF-4 tornado & meet and exceed all  FEMA standards. The shelters are delivered and installed in one day and are ready for use when we leave!
* Landscaping not included. Shelter depth will depend on the way the land lays and the size of the slope.
Installation is an optional feature and is not included in the price.
Optional Features
3 Piece Retainer Walls (Deluxe)
3 Piece Retainer Walls (Ultimate)
Electrical Outlet
Installation